SALT SUP Lounge "on Tour"
The latest SALT project is already in the starting blocks, a mobile SUP station, the SALT SUP Lounge, an over 13 meter long "Aqua Palio", equipped with upholstered seats and tables, refrigerators, a grill and a powerful music / loudspeaker system Starting point for SUP courses, territory trips and more. Also unique as a special event location for meetings, seminars and training courses.

Completely self-sufficient, with maximum flexibility and an absolute highlight ... this is the SALT SUP Lounge!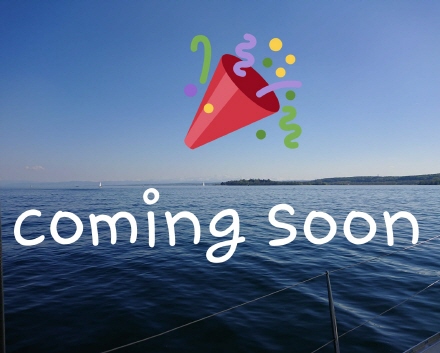 This site doesn't use cookies. For more information see our privacy policy.

S.A.L.T. YACHT GmbH
Motorboat, sailing and windsurfing school
Bismarckstr. 57, D-66121 Saarbrücken, Germany
commercial register: HRB 8805 beim AG Saarbruecken/Germany
CEO (Geschäftsfuehrerin): Dorothea Russ

Für Deutschland: Steuernummer: 040/118/00012, Umsatzsteuer-Identifikationsnummer: DE 138114328
Für Luxembourg: Numéro I.B.L.C.: 15915826, Numéro matricule T.V.A.: 1989 3401 248, Numéro d'identification T.V.A.: LU 15915826
Per l'Italia: P.IVA: 02604010039, C.F.: 02604010039, Domicilio fiscale: Comune di Verbania VB
Pour la France: Numéro d'immatriculation près du Tribunal de Commerce: 881529366 RCS Paris